Humana to exit employer insurance business to focus on government plans


Reuters / Feb 23, 2023 / / Read Article

Humana Inc (HUM.N) will exit the employer-based insurance business over the next 18 to 24 months, it said on Thursday, to focus primarily on government-backed programs such as Medicare for people aged 65 and older and its specialty businesses.

The U.S. insurer raised its forecast for the Medicare Advantage program it sells directly to individuals to at least 775,000 members from 625,000 on higher-than-anticipated sales and retention early in this year.

Its employer group insurance business includes both fully-insured health insurance plans purchased by employers, as well as employer-sponsored health plans run by Humana.





Ease Report Reveals Even Small Shifts in Benefits Costs Can Impact SMBs


Ease / Feb 21, 2023 / PRNewswire / / Read Article

Ease®, a leading HR and benefits software solution for small- and medium-sized businesses (SMBs), insurance brokers, and insurance carriers, today released the 2023 SMB Benefits and Employee Insights Report. Now in its fourth year, this report centers on benefits cost and adoption trends for businesses with 2-250 employees nationwide.

Drawing on anonymized data from 3.4 million employees and their 85,000 employers, the report continues to see medical premiums tick up. Individual premiums saw a 21% increase from 2018, and family premiums came in slightly under that at 18% over the same time period. That's a $104 difference in individual premiums and a $231 difference in family premiums each month — or $1,248 and $2,772 per year — significant for any household.

While the jump in average premiums from 2021 to 2022 fell under the 6.5% rate of inflation, the smallest employer groups were dealt the hardest blow. Employers with only 1-10 employees saw an increase of 12% in average family-plan premiums. That's nearly double the rate of inflation and the largest increase this segment experienced in the past four years.

"Small businesses power the U.S., and the past three years have been anything but normal," said David Reid, CEO and co-founder of Ease. "This report looks deeper into the benefits pressures these employers and employees face and shares data points to help make informed decisions for the coming year.

"By determining the right benefits mix, these small businesses can remain competitive," Reid said. "That's where lifestyle benefits — perks that go beyond medical, dental, and vision — come into play."

Download a copy of the full report, which dives deeper into benefits, costs, and adoption.





Amazon Achieves Closing Of One Medical Deal, Officially Entering Doctor Clinic Business


Annie Nova / CNBC / 02/27/2023 / / Read Article

KEY POINTS

The Supreme Court will hear arguments on Tuesday on President Joe Biden's student loan forgiveness plan, starting off a decision-making process that will impact tens of millions of Americans.

Due to the conservative majority of the Supreme Court, experts say the relief plan faces tough odds.





Gov. Lamont proposes legislation to reduce health care costs


Jareliz Diaz, Emma Wulfhorst / FOX61 / February 21, 2023 / / Read Article

Gov. Ned Lamont announced legislation Tuesday to reduce healthcare costs for Connecticut residents.

"Gallup recently reported that record-high numbers of Americans are putting off care due to costs," Lamont said in a statement. "We simply can no longer afford not to take action. These bills I'm proposing tackle this complex problem from multiple angles, and I am calling on all parties – insurers, hospitals, doctors, employers, and consumers – to join with me in working on solutions for the people of Connecticut."


The proposed legislation emphasizes enhancing competition, eliminating unnecessary charges, reducing rising prices, and increasing affordability for residents and employers.





Costly discharge delays highlight need for more downstream care options, New York group's analysis shows


Dave Muoio / FIERCE Healthcare / Feb 23, 2023 / / Read Article

An analysis of 52 New York hospitals' data found 1,115 patients with lengthy ED or inpatient discharge delays within a three-month period. The "avoidable" delays racked up about $169 million in largely unreimbursed costs for the hospitals. (Getty Images)

Rampant discharge delays last spring cost New York hospitals an average of $168,000 per inpatient case and $18,000 per day in the emergency department, much of which was not reimbursed by payers, according to hospital data from the Healthcare Association of New York State (HANYS).

The data collection pilot, published Tuesday, pulled information from 52 New York hospitals from April 1 to June 30, 2022.

Among these, HANYS found 1,115 patients who "for circumstances largely outside hospitals' control" couldn't be discharged from the ED for at least four days or from an inpatient unit for 14 days. These patients collectively represented about 60,000 days of "avoidable" delays, according to the pilot.

"These numbers are astounding, and they only represent a sliver of the crisis," Bea Grause, president of HANYS, said in a release. "The current system is failing thousands of patients annually, their loved ones and hospitals' healthcare professionals who, despite their best efforts and intentions, lack the resources and robust system needed to ensure these individuals are in the most appropriate care setting for their unique needs."





America's 401(k) millionaires have plunged by a third


BY AIMEE PICCHI / FEBRUARY 24, 2023 / MONEYWATCH / / Read Article

America's ranks of so-called 401(k) millionaires are diminishing following last year's stock market rout.

The number of 401(k) accounts with at least $1 million in retirement savings fell 32% last year, to 299,000, from 442,000 in 2021, according to new data from Fidelity Investments.

The shrinking number of 401(k) millionaires comes after the S&P 500 tumbled 19.4% last year and entered the longest bear market since the 2008 financial crisis. The downturn has marked a sharp departure from the prior decade, when a bull market buoyed investment portfolios and appeared to place a comfortable retirement within reach for many workers.

The average balance in a 401(k) plan tumbled 20.5% in 2022, reducing the typical employee nest egg to $103,900 at the end of 2022, according to Fidelity.









This is a major event of industry leaders coming to one of the most famous Resorts, Pebble Beach. We address the changes and challenges facing the industry in a focus group style format. https://dylanconsulting.com/pebble-beach-conference/
"What Is On Your Mind" – is the theme of this year's event. Very often conference agendas are about what the organizers think you want to hear.
The Gig economy is over 70 million, how to delivers Guaranteed Issue Products to this market segment?
How to capture the growing 1099 market?
How to Grow your Company without Pouring Money Into it?
Insure/Tech Firms- Is The Insurability of our Country Effecting there Bottomline?
How to Turn Worksite Marketing from a cash business to real Recurring Revenue?
Thirty (30) days before the event, we will send you a questionnaire that will shape our speaker's content to address the things that are important to you, your business, and our attendees.
This is a great destination and venue to extend your stay.

We are limited to 100 attendees, and space is limited for golf. Learn more... Sign up soon to reserve your spot.

If you have any questions, email us at ashley.goshkarian@dylanconsulting.com

See you at Pebble!!!!






Why Insurance Companies Need To Recruit More Strategically


Ahva Sadeghi, Forbes Human Resources Council / Forbes / Feb 24, 2023 / / Read Article

The war for talent in today's job market has spared few industries. Insurance companies are arguably facing their most challenging recruiting period, with almost half citing greater difficulty in hiring now. Despite progress being made, diversity is still lacking at firms—less than a quarter of entry-level roles and only 8% of senior and executive positions are filled with racially and ethnically diverse professionals, according to Deloitte. With the labor market stretched as thin as it is today, insurance companies need to rethink how they go about building their workforce with diversity, equity and inclusion (DEI) top of mind.

Why is it such a struggle to recruit in the insurance market?

"Insurance, it is no secret, is one of the most aged workforces in the industry," says Brad Whatley, managing director of The Jacobson Group. This makes it difficult to attract young talent to the workforce and get them excited about insurance. Furthermore, the pandemic complicated the ability of insurance companies to plan their hiring ahead of time.





Guardian Introduces SafeGuard360™ Offering Holistic Protection in a Single Solution


Guardian / Feb 22, 2023 / PRNewswire / / Read Article

The Guardian Life Insurance Company of America® (Guardian) today introduced SafeGuard360™, an innovative solution that offers essential financial protection for consumers in one product. SafeGuard360™ is an industry-first, patent pending product that includes life insurance, long term care and income protection benefits, helping individuals build the foundation for lifelong well-being.

"Providing a well-rounded policy that inspires well-being and helps protect people at every life stage was foundational to building SafeGuard360™," said Michael Ferik, Head of Individual Markets at Guardian. "Research tells us people don't follow through on financial plans because they say the process is too cumbersome. This one-of-a-kind product addresses that challenge for consumers by creating one unified solution that speaks to many financial concerns," he added.

SafeGuard360™ offers three protections in a single solution:

Whole life insurance – Provides lifetime protection with three guarantees including a guaranteed level premium, guaranteed death benefit1 and guaranteed cash value.2

Long term care protection – Accelerated death benefit for long term care services.

Disability income insurance – Offers three benefits during a period of disability including income replacement if you are unable to work at all, income replacement if you are only able to work on a limited basis, and waiving premiums for the coverage while disability continues.





Is On-Demand Pay The Next Big Thing In Employee Benefits?


Sierra Rogers / Software Advice / February 24, 2023 / / Read Article

On-demand pay is the latest trend in compensation-related benefits for employees, and according to the Society for Human Resource Management, more than 60% of U.S. workers would like to be able to access their earnings before their regularly scheduled paydays [1].





the top 20 U.S. brokerages turn to AdminaHealth when it comes to billing for a reason.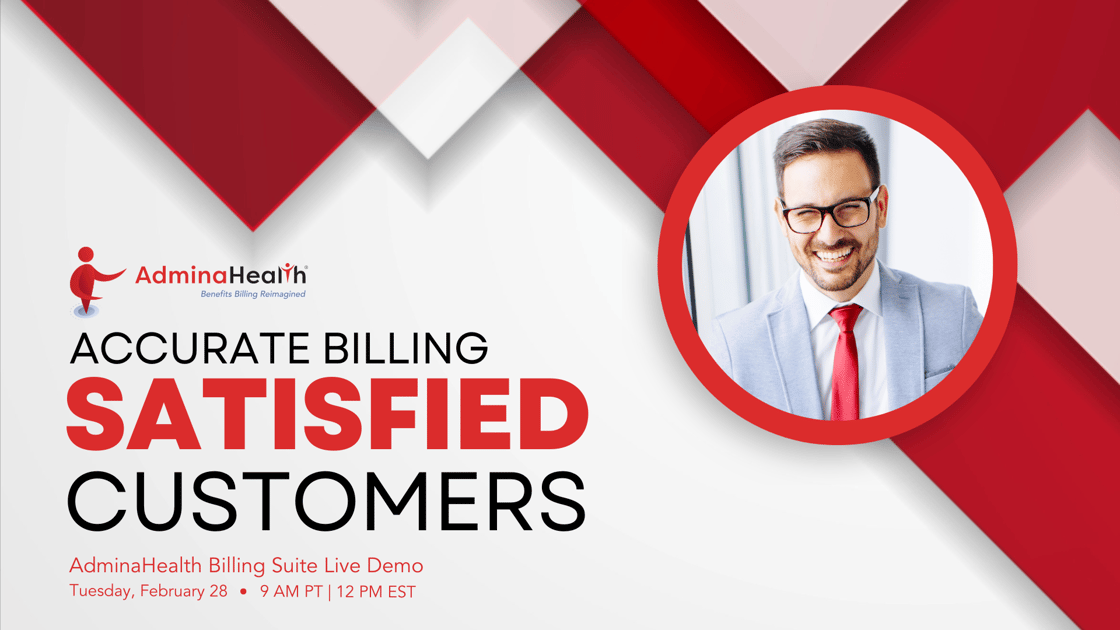 We find that billing errors are the #1 complaint to brokers.
When you implement the AdminaHealth Billing Suite:
Clients have no issues to report.
Their rates are accurate. The carriers have accurate enrollment. Their employees are enrolled in and paying for the plans they chose.
You sorted out all potential errors during Annual Renewal using automated reconciliation and helping clients clear errors displayed on their Exceptions Dashboards.
Now you can focus on building your business and client relationships. Other brokers might be stuck untangling errors and fighting fires, but you are free to continue growing.
Use the AdminaHealth Billing Suite to converge enrollment, payroll, and invoice data and then automate reconciliation, bypassing billing issues. Find and eliminate errors before they impact your clients!
Join our February live demo to see why 11 of the top 20 U.S. brokerages turn to AdminaHealth when it comes to billing.
Accurate Billing Satisfied Customers
AdminaHealth Billing Suite Live Demo
Tuesday, February 28, 2023
9 AM PT | 12 PM EST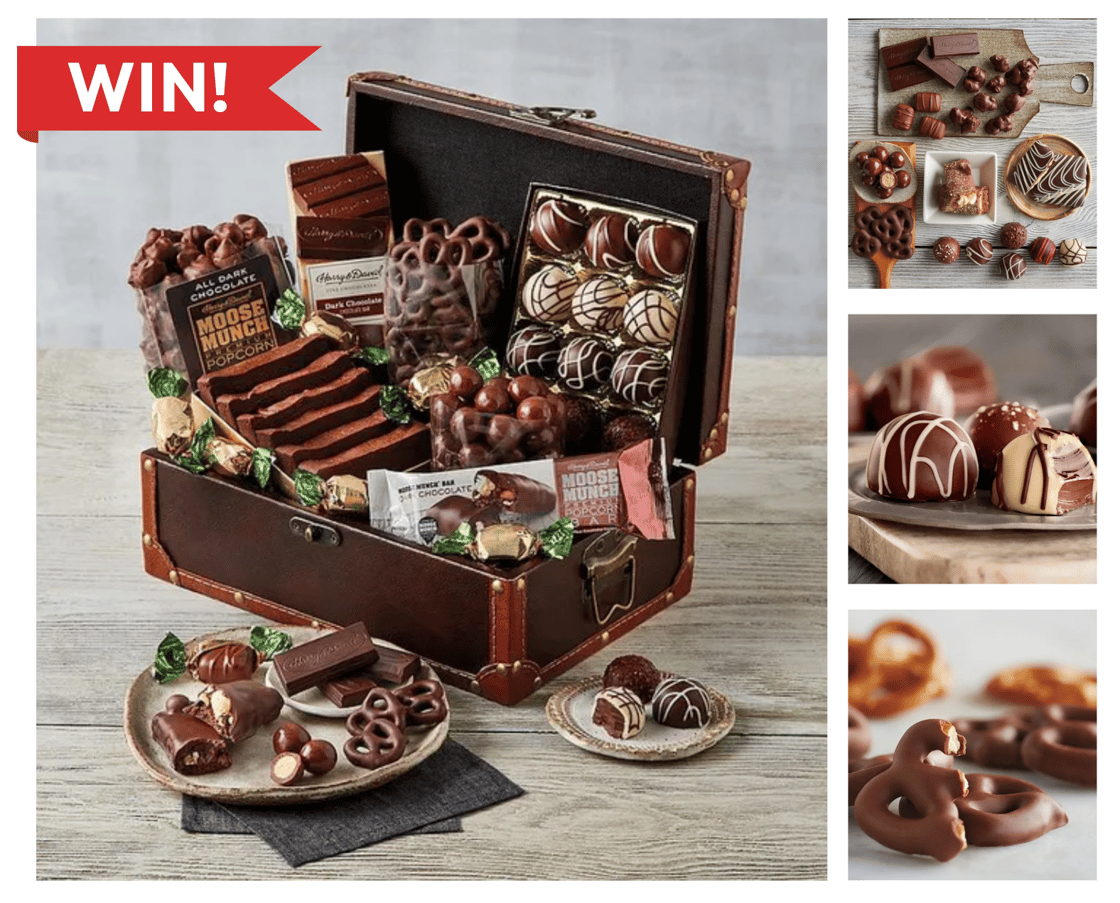 If you can attend live, you will have a chance to win a
Harry & David Chest of Chocolate!
You must be present to win!
Double your chances of winning by following us on LinkedIn.
Photo Of The Day